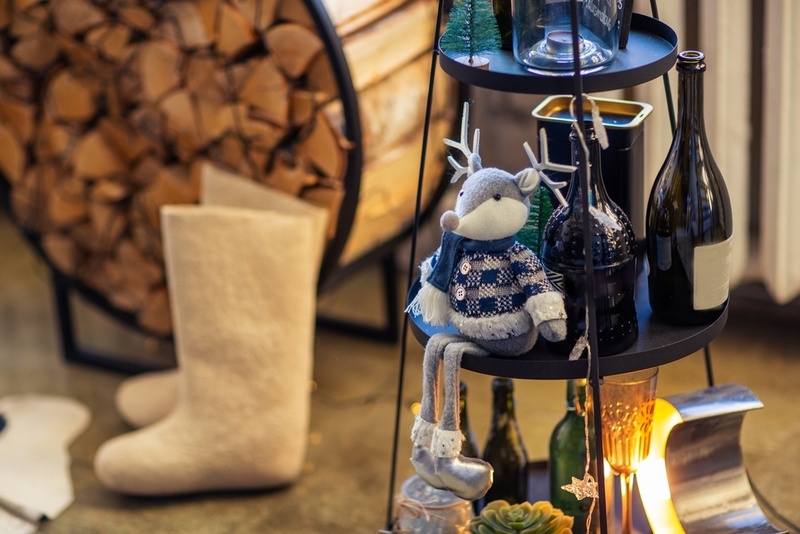 Yes, it's time to start getting ready for Christmas again! As the festive season approaches, we've had a look at what's trending this year for inspirational ideas on gifts and décor.
Christmas trends for 2022
This Christmas will be more festive than any year. We make sure to be together with the ones we love to have the best time. Here are nine Christmas trends for 2022.
Sustainability is becoming increasingly important, and using natural foliage is very popular in decorations. Holly and ivy have been traditional decorations for centuries, and silvery eucalyptus has a fantastic Christmas feel. Gather branches from your own garden or buy them from your local florist and use them to make your own wreaths or add to flower arrangements

Christmas wouldn't be the same without lights, and thanks to LEDs, which use very little energy, we can still enjoy a bit of Christmas sparkle without worrying too much about the electricity bill. Wrap strings of fairy lights around the tree or use them to accentuate the chimney breast, ready for Father Christmas to make his appearance.

Paper decorations are very on-trend this year. Elegantly folded and cut, they're much kinder to the environment than plastic decorations, and with hundreds of online tutorials, you can make your own!

Indoor plants are a perennial favourite at Christmas, especially poinsettias with their green leaves and crimson flowers. To keep them looking good, protect them from cold draughts, even while getting them from the shop to your car. If you don't fancy your chances with a poinsettia, Christmas cactuses have fantastic flowers, too and are much harder to kill.

Candles never go out of fashion, and they make beautiful gifts as well as create a wonderful warm ambience in your home on dark winter nights. Whether you prefer a sturdy pillar candle, twinkling tea lights or long elegant tapered candles, light them up and snuggle under your favourite blanket to enjoy a cosy evening.

If you're good at handcrafts, you're right on trend. As well as being both beautiful and personal, handmade gifts can be much better for the environment, so dig out your knitting needles, your crochet hook or your paints and let your creativity loose!

Shop local. This trend has really taken off over the last few years with the need to support our local small businesses and independent shops. Take a walk down your high street or visit a craft fair to find the perfect gifts and decorations while boosting your local economy.

The trend for sustainable celebration has extended to sustainable wrappings – when you're buying your wrapping paper, look for recyclable paper, or think about reusable options like fabric.

It's been a tough year for everyone, so ways to help us relax and unwind are high on everyone's list of must-haves. Scented candles, cosy rugs, beautiful notebooks for journaling, or care packages of homemade biscuits and herbal teas all make welcome gifts.
Are you looking for Christmas inspiration? Visit our centre, where you'll find fantastic decorations and gift ideas for everyone!