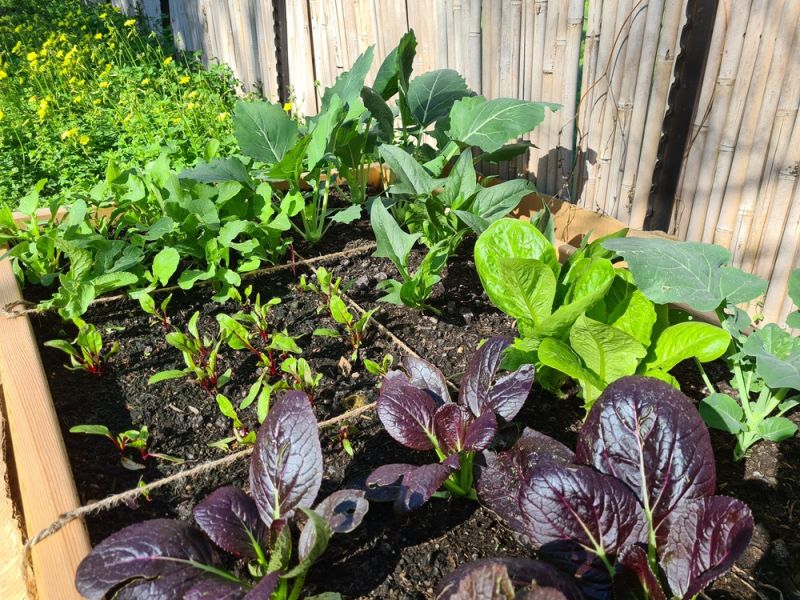 Tired of double-digging your vegetable garden? Take heart – there is another way. No-dig gardening is an increasingly popular way of gardening that minimizes disturbance to the soil, leaving the natural soil organisms to do the hard work for you.
What Is No-Dig Gardening?
No-dig gardening is just what it says – a way of gardening with a minimal amount of digging. It's perfect for allotments and vegetable gardens that would traditionally be dug over every year.
The Benefits of No-Dig Gardening
Less digging means less interference with the soil's ecosystem. This allows the natural soil organisms and bacteria to work undisturbed, creating a structure and environment that allows plants to thrive.
No-dig gardening can also reduce weeding – a big benefit for any gardener! We've all seen how weeds can spring upon the soil that's been dug over, as the weed seeds are exposed to sunlight and germinate. However, once a no-dig regime has been properly established, there's much less soil disturbance and consequently fewer weeds. The improved soil structure also means that even deep-rooted weeds like bindweed are easier to pull out.
How to Start Incorporating No-Dig Practices Into Your Garden
One thing no-dig gardening does require is a large amount of organic material for mulching, so it's best to start with a small area of your vegetable plot and gradually extend it. Well-rotted compost is better than straw or woodchip as it provides fewer places for slugs to hide.
As well as compost, you'll also need something to exclude light from the soil. Cardboard sheets are ideal because they will eventually break down and decompose, or you could use a water-permeable weed membrane.
To clear an area, slash all tall weeds to ground level and compost them. Dig out any woody dock and bramble roots as far as possible.
Lay the cardboard sheets on the soil, cover them with a deep layer of mulch, 15-20cm thick, and tread it down. If you are using a weed membrane, lay the mulch down first, then lay the membrane on top. Leave the area alone for at least 6 months. The result should be rich, friable soil, with any remaining weed roots easy to pull out. Regular hoeing will take care of annual weeds with minimal soil disturbance.
For areas that are planted up already, apply a layer of mulch at least 15cm thick and firm it down. Eventually, the soil below will become friable as organisms work it, and weeds can be easily pulled up. An annual application of a 5cm layer of mulch in autumn will help keep the soil in good condition.
Whatever you need to keep your garden in shape, you'll find it in our centre! Visit us today to see our wide range of tools, soil improvers, and other great gardening products.