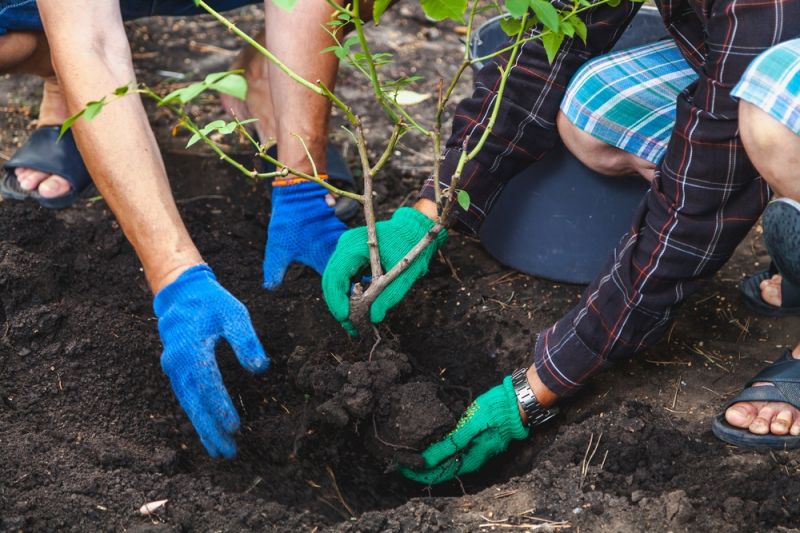 We will give you some advice on how to successfully move or transplant your plants in your garden! You might need to make space for a plant that is growing fast or want to move perennials to a better spot in your garden. Maybe you want to make room for a set of garden furniture that you would like to place in your garden. Moving plants to another location in your garden could be needed to create space for something else, or to give the plant a better spot in your garden. It might be a little setback for the growth of the plant though, to be moved around and to settle in a new place.
Tips to Lessen the Shock of Transplanting
Take these guidelines into account to prepare your plants before transplanting, and also, to take extra care afterwards.
If you have the choice to not do this in summer, it would be highly recommended to wait until any other season. The sun and heat are not beneficial for plant transplantation, but if you have no other choice it's very important to take extra care both before and after transplanting.

Dig and transplant with cloudy weather or later in the evening when it's not too warm. This allows the plant to adjust to the new spot without being fully exposed to the sun immediately. The plants will often need more water, so too much heat or sun exposure is not beneficial.

Water the plants thoroughly the day before, so the roots are soaking and easier to dig up.

Right before digging up or removing the plant, water once again so the soil remains around the roots and the roots won't dry out when you take them out. Work with each plant individually, so don't take out several plants at the same time. Start with one, and when it's finished, move on to the next one. Otherwise, the roots dry out quickly.

For best results, soak the root ball thoroughly in a transplanter solution such as Nurseryland Liquid Transplanter.

Before placing the plant in the new location, add water to the soil so it turns into a mud constitution.

Now it's time to place the transplant in the hole. First, fill the hole halfway with a mix of soil and compost, water again, and then fill the hole with the rest of the soil.

Gently press the soil around the plant, but don't use your feet, it doesn't have to be that firm. After this, water the whole plant including the leaves once again.

Do you notice a slight setback in the growth after the transplantation? Nurseryland Liquid Transplanter contains Kelp and is designed especially for root production. Mix the Liquid Transplanter in the water and water the plant once a week until you notice better growth. Your plants will gratefully continue growing in their new position.
Extra Care for Your Plants After Transplanting
Besides the option to give your plants a weekly boost with Nurseryland Liquid Transplanter, it's also important to keep an eye on dryness. Transplanted plants will usually require more water after transplantation. Keep watering your plants after transplantation. The Liquid Transplanter reduces transplant shock and can be used for annuals, perennials, vegetables, trees, and shrubs. Some extra care with Nurseryland Liquid Transplanter helps your plants settle in their new spot. Good luck!