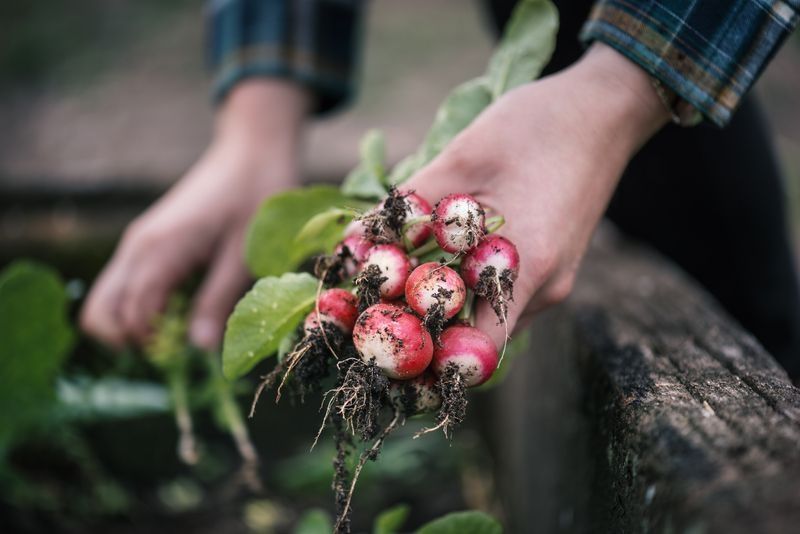 Springtime is the busiest time of year for sowing seeds with windowsills and greenhouses full of seed trays, seedlings sprouting up, and pots of plants being potted up. It's a great time to enjoy the magic of gardening, and there is nothing as fascinating as watching a seed germinate and start growing strong, no matter how long you have been gardening. There are still plenty of seeds that can be sown late in spring and throughout the summer, some of which include these below.
There are many flowery fun seeds you can sow during late Spring
Keep the colour going as long as you can throughout the summer and into autumn, so don't stop sowing yet! Try pretty colours and great plants such as Achillea, Calendula, or what about great plants called Cardiospermum halicacabum - otherwise known as 'Love in a Puff'. You could also try the Electric Daisy known as the Buzz Button and toothache plant. The fizzy numbing effect, when eaten, is a great game to play at a party with friends.
Salads are high fun seeds to sow during late spring
Easy, quick, and nutritious, salad seeds can still be sown now and, in fact, throughout the summer. Why not try some colourful Rainbow Chard or a whole mix of different coloured salad leaves plus Mustard and Rocket. Cut and come again will multiply and you'll be eating them in no time. The more colour, the more fun! Spring onions, Wild Rocket and spinach are all great to sow and grow to make into a tasty summer salad.
Other fun seeds you can sow during late spring are herbs
Basil, dill, and garlic chives can be sown now, all of which are great additions to cooking and look lovely in a pot, on a plot, or in a garden border. The numerous varieties, colours, and tastes are endless with herbs so try experimenting with different types for varied favours and a pretty plot.
Vegetables also make for fun seeds you can sow during late spring
Beetroot, chicory, and kale can be sown now for the vegetable patch. If you don't have a space to grow your food, they can all be grown in a flower border and can give it a lovely fun touch to the design. Samphire is another incredibly fun plant to grow if you put it into a pot, keep its roots wet plus a bit of salt in the water it sits in, and you'll have a taste of the sea homegrown from your garden!
We sell vegetables, flowers, and other seeds for you to sow now so, please do visit us in store and online.