Triple Tree Nurseryland, your garden centre for all your gardening needs in Port Moody
At Triple Tree Nurseryland, we pride ourselves on being a locally-owned and operated garden centre that offers a wide variety of products to help you create the perfect garden. Our garden centre is located in British Columbia, Canada, just a short drive from Port Moody, and we have many options available both in-store and online.
We understand that every gardener is unique, and that's why we offer a diverse selection of products that cater to all gardening styles and needs. Whether you're an experienced gardener or just starting out, we have something for you.
Indoor Tropical Plants
Bring a touch of the exotic to your home with our wide selection of indoor tropical plants. From lush ferns and palms to brightly coloured hibiscus and bromeliads, our collection of indoor tropical plants is sure to impress. All of our indoor tropical plants are carefully selected for their ability to thrive indoors, so you can enjoy their beauty for years to come.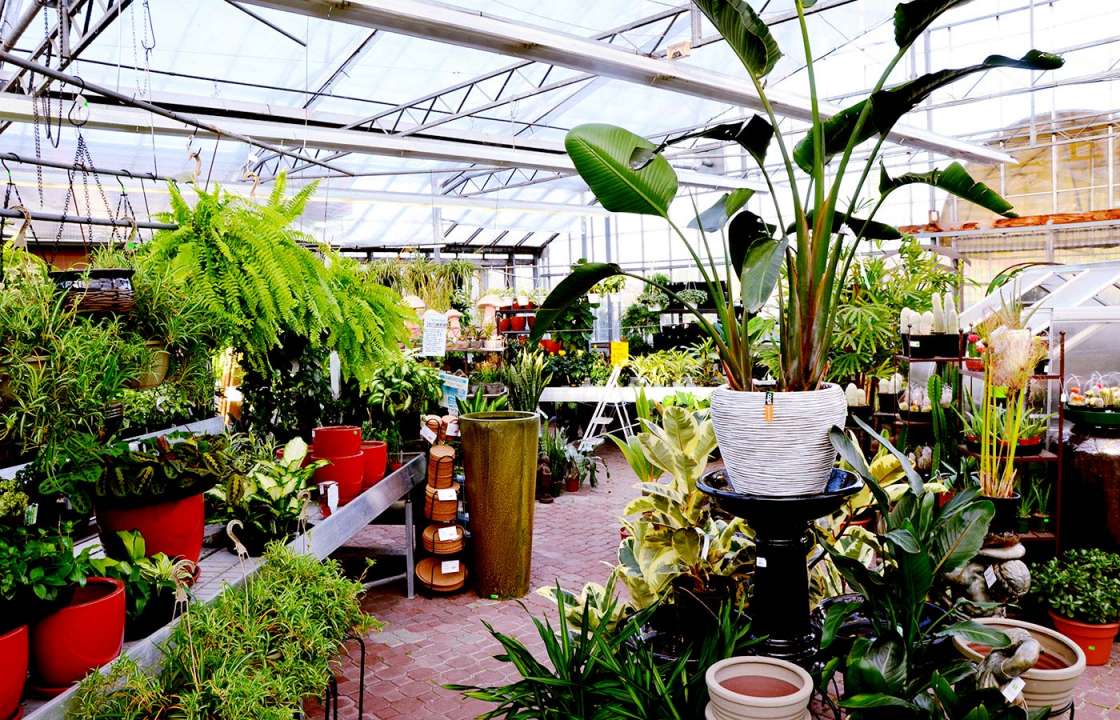 Potting Soil
Our potting soil is specially formulated to provide optimal growing conditions for your plants. It's a blend of peat moss, vermiculite, and perlite that's perfect for container gardening. It's also enriched with slow-release fertilizer, so your plants will have all the nutrition they need to thrive.
Pond Supplies
Add a tranquil water feature to your garden with our wide selection of pond supplies. From pond liners and pumps to fish and aquatic plants, we have everything you need to create a beautiful and low-maintenance pond. We also carry a variety of pond care products, including algae control, water clarifiers, and pond bacteria to ensure that your pond stays clean and clear.
Planters
Our selection of planters is carefully curated to provide a variety of styles, sizes, and materials to choose from, whether you're looking for traditional terracotta pots, or modern, lightweight fibreglass planters. We have options to suit any style or budget.
We also carry other product types such as Garden tools, seeds, fertilizer and other essentials for your garden. Visit our store near Port Moody or shop online to see our full selection.
Visit our garden centre near Port Moody